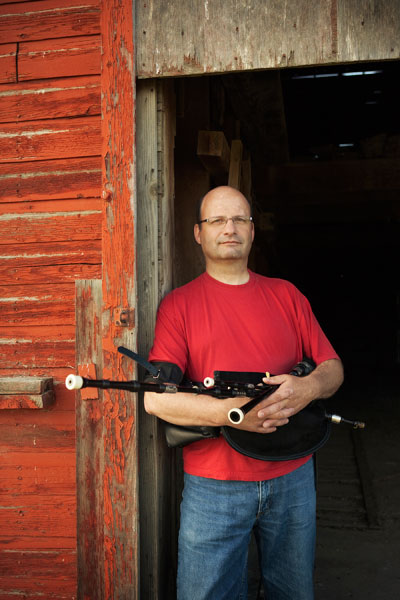 Iain began piping in 1965. He played in local bands in Regina, and attended the Fort San summer school, where he was able to take lessons from P-M Donald MacLeod, M.B.E. In 1978 and '81, Iain lived in Scotland, where he took weekly lessons from Donald MacLeod. Later, Iain was a student of James McMillan of Burnaby, British Columbia for a number of years.
Iain's band experience includes seasons with the Babcock-Renfrew Pipe Band under P-M Iain McLeod, six years with the Simon Fraser University Pipe Band and one season with ScottishPower. Locally, Iain founded the Grade 2 City of Regina Pipe Band in 1992, and has been pipe major since. He also founded the Grade 4 Conservatory of Performing Arts Pipe Band.
Iain currently teaches piping at the Conservatory of Performing Arts, University of Regina, and does freelance communications work. He holds the Graduate Certificate and the Senior Teacher's Certificate, and is on the Board of Examiners for the Piping and Drumming Qualifications Board.
Over the years, Iain has recorded CDs with pipe bands, folk groups, and for Highland dancing, and has contributed many articles to piping magazines. In August 2008, he published a collection of pipe music entitled "Along the Road."