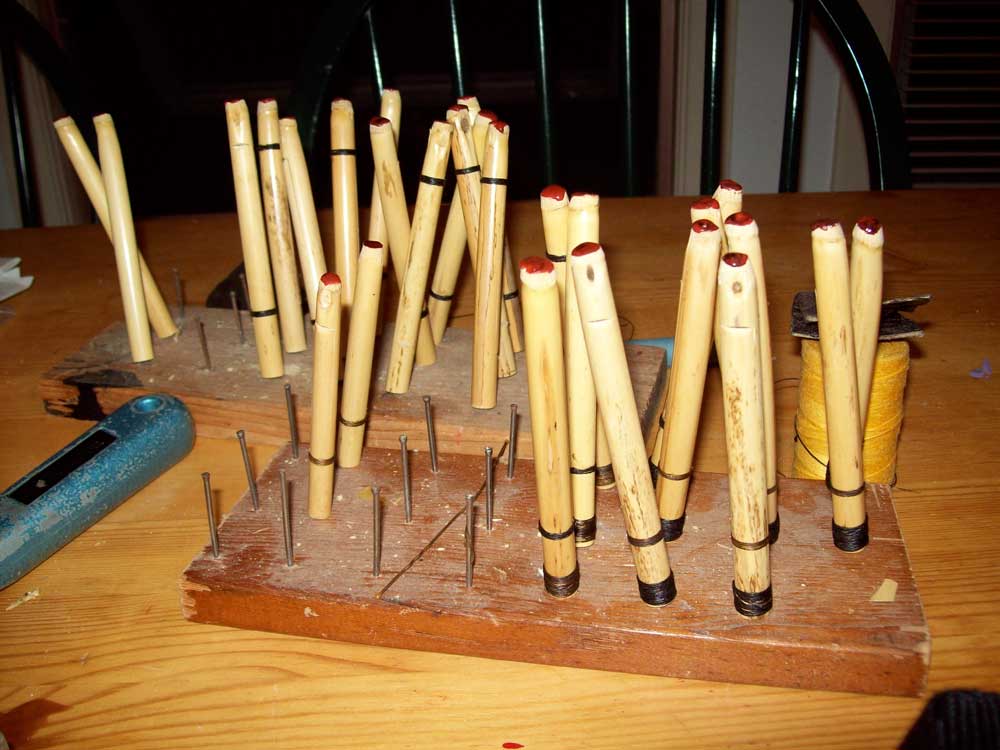 There are many choices available in reeds for bagpipes, and we are firm believers that reeds are fairly individual—what works well for one piper, will not work well for all pipers. We can help you out with reed selections for your individual bagpipe or band. Our long experience with reeds, and connections with many excellent reedmakers givees us the ability to see things from a variety of perspectives.

Contact us for help getting the reeds you need for your reelpipes, smallpipes or Highland bagpipes!
Highland Chanter Reeds
Given how excellent so many of today's reedmakers are, you'd think it would pretty easy to get a great reed. In truth, the secret is partly in the reed, and partly in the skill of selection. We know people who make great reeds for a variety of chanters and uses. We can help you select the right reed/s for you.
---

Highland Drone Reeds
- Ezeedrones
- MG Reeds by McCallum Bagpipes
- Henderson Harmonic
- Reelpipes.com cane bass reeds
---

Reelpipe & Smallpipe Reeds
- chanter reed for reelpipes
- drone reeds for reelpipes
- chanter reeds for A or D smallpipes
- drone reeds for smallpipes