Reelpipe chanter
The reelpipe chanter is available separately for those who may have other reel/border pipes that they would like to augment. Every chanter comes with a made-to-measure reed setup and played and set up by Fred Morrison.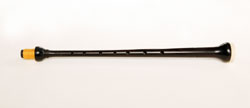 ---
Reelpipe chanter reeds
Made specifically for Fred Morrison reelpipes by one of the best in the business. These reeds are setup and tested in the reelpipes before being sent to you.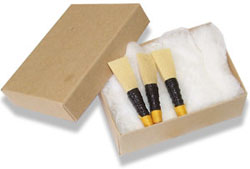 This email address is being protected from spambots. You need JavaScript enabled to view it. - we don't always have these available. Send us an email and we can give you the latest!
---
Reelpipe drone reeds
Fred has worked with "Pipe Dreams" to perfect a version of the popular Ezeedrone reeds for the Morrison reelpipe. These reeds deliver an excellent reelpipe sound, with the reliability and steadiness that you've come to expect from Ezeedrones.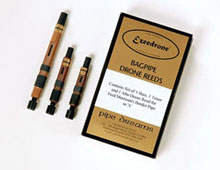 ---
Pipe case for Reelpipes, Smallpipes or Highland pipes
This versatile case is a favourite with pipers everywhere, and travels well with any set of pipes.