Introducing the McCallum Folk Pipes.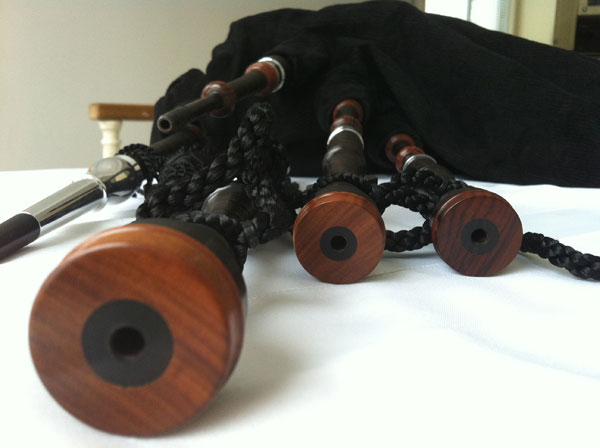 These pipes are African blackwood with mopane projecting mounts and drone tops, and nickel ferrules. The chanter is poly. The pipes are in A=440, with a cane chanter reed and Ezeedrone reeds in the drones. They come with a zipper bag and mositure protection cannisters for the chanter and all three drones, so you don't have to worry about them getting soaked as you play.
The pipes are easy to blow, sit nicely under the arm, and there are no new skills needed for Highland pipers here, just pick them up and play! Fantastic for inside, playing in sessions or with other musicians, and even on your own a great way to have tunes late into the night without keeping the neighbors [or the family] awake!